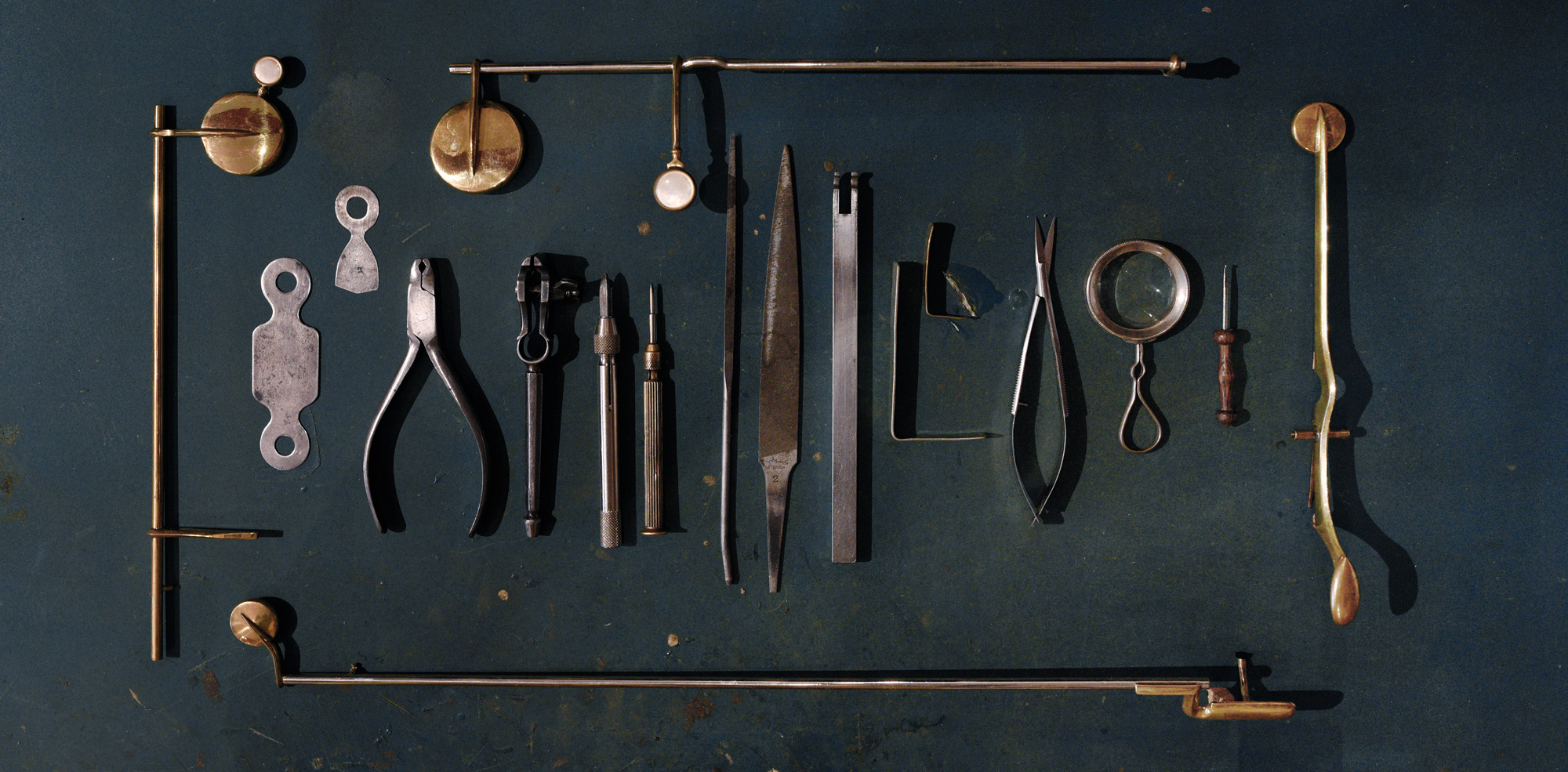 Team of specialists
Our team of saxophone specialists, craftsmen/repair techs, is available by appointment for any adjustment, repair, overhaul and renovation work on your saxophones.
Our services
Maintenance and repair
Cleaning and full setup of your saxophone
Full or partial replacement of pads
Customization and transformation of the keys
Dent works, soldering, mechanical adjustment
Troubleshooting and Advice
We are also available to advise and help you in case of emergency.
We only use quality material
We carefully choose the best materials for our repairs: pads, corks, felts, springs, lacquer, shellac…
Guarantee
All our overhauls and repairs works are guaranteed. As the saxophone is a delicate instrument, it may need some minor tweaks after it's been played for a while. We will readjust your instrument free of charge while it is under warranty. Thus, by entrusting your instrument to the Sax Machine Workshop, you can have a real follow-up and peace of mind.
Free quotes and estimates
We make free quotes for all repair work and value estimates of your instruments.
---
Our schedule is often busy Don't wait until the last minute to take an appointment!
46 rue de la Rochefoucauld 75009 Paris
01 45 26 05 20 .
Cleaning and adjusting
Partial disassembly of the instrument
Complete cleaning
Checking the mechanics
Small dent work if necessary
Replacing pads, corks and felts if necessary
Full adjustment work
Mechanical oiling
2 – 7 days
Complete overhaul
Complete disassembly of the instrument
Complete cleaning
Checking all the tone holes
Mechanical adjustment
Dent work if necessary
Replacing all the pads, corks and felts
Full adjustment
Mechanical oiling
1 – 2 weeks
---
We advise you to bring your instruments for a check up every year to keep it in good playing condition.
All repair work, overhaul and refurbishment on appointment only.
Pricing
Here is an example of some rates in our workshop. These prices are given as an indication. To establish an exact quote, please bring your instrument into our workshop.
| | |
| --- | --- |
| Cleaning and adjusting | From 120 € |
| Overhaul – student alto saxophone | 700 € |
| Overhaul – professional alto saxophone / professional soprano | From 750 € |
| Overhaul – tenor saxophone | From 800 € |
| Neck cork | 25 € |
| Adjustment | 60 € per hour |
| Dent work / soldering | 60 € per hour |